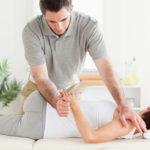 What is Chiropractic?
Nowadays, more and more people around the world are choosing chiropractic to invigorate their body. Chiropractic proves to be very effective for different types and forms of pain, such as pain in the neck, arms, legs as well as headaches and backaches. It is beneficial for general health improvement and relieves rapid fatigability, chronic fatigue syndrome and many other problems.
Chiropractic means "done by hand" that supposes manual adjustments of the different parts of the body. Mostly, it is focused on spine manipulation and alignment. The aim is to correct neuromuscular disorders and activate the natural ability of the body to heal itself. One of the considerable advantages of such an approach to health care is the principle of treatment without medication. The correct adjustments of bones and joints lighten the pain areas and allows the spine and the musculoskeletal system to function properly so that you can come back to a productive lifestyle. The chiropractic system has been in existence for more than 100 years and is practiced in more than 100 countries around the world.
The Reason to See a Chiropractor
About 80% of Americans experience back aches sooner or later. Constant sensation of pain damages social life severely and makes everyday routine unbearable. Chiropractic can change the situation, negative effects are unlikely. Chiropractors find the reason and source of pain. Unlike traditional methods mostly aimed at relieving the symptoms, chiropractors prefer the holistic approach which suggests identification and correction of the problem. Chiropractors are qualified and skilled professionals who take the responsibility for diagnosis, treatment and prevention of disorders in the spine, joint, muscle and nervous systems. If you want to return to the life without pain, we are always there to help.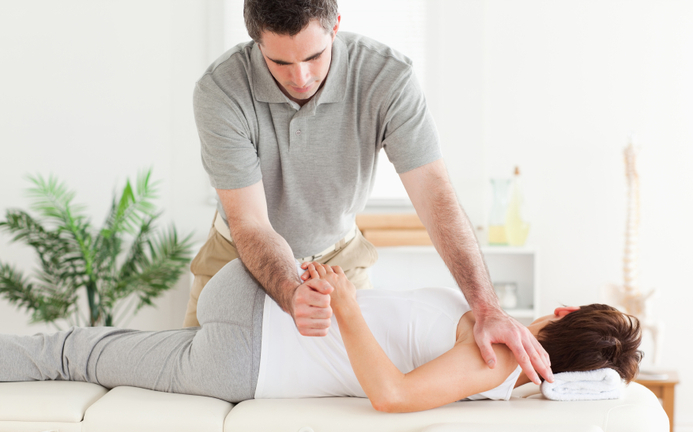 What advantages can we offer?
We are providing chiropractic treatment for back pain, neck pain, auto accident injuries, work injuries and more.

Auto-insurance accepted.

Initial consultation is Complementary. .

Examination, adjustment (without radiographic imaging), consultation, wellness test and 3 adjust massages with special equipment Complementary at the first visit.

Natural and effective massage therapy to relieve stress, reduce pain and inflammation processes.

Wellness and healing-based techniques.

Therapeutic exercise.

Why should you see Chiropractor?
Chiropractors find the reason and source of pain. Instead of usual doctors, who treat the symptoms, chiropractors take a holistic approach which includes identifying and correcting the causes of the patient's health ailment.
Benefits of Chiropractic:
Helpful during pregnancy

Relieves inflammation

Reinforces of the immune system

Lowers high blood pressure

Reduces stress

Improves the balance

Relieves colic

Relieves the symptoms of multiple sclerosis

Offers alternative to surgery

Relieves asthma symptoms

Relieves arthritis pain

Relieves migraine headaches

Improves the athletic performance

Treats scoliosis

Treats frozen shoulder